Woman Admits To Smuggling Drugs In Her "Coochie"
Wednesday 05-22-2013 6:09am ET
From the looks of this woman's mugshot, her REAL calling in life was to be on a low budget "Jersey Shore" rip-off. Instead, she was busted committing a RIDICULOUS crime.
--Last week, 22-year-old Samantha Kurdilla of Washington, Pennsylvania was crossing the border from Tijuana, Mexico into the U.S. when a DRUG DOG started sniffing around her, quote, "groin area."
--She told Customs and Border Protection agents that she didn't have any drugs on her. They ended up searching her, and found a condom with about 100 grams of cocaine hidden inside her LOVE TUNNEL.
--Customs officials also have another piece of evidence against Samantha. They searched her cell phone and found a text she'd sent from Tijuana saying, quote, "I'm smuggling cocaine and heroin in my coochie."
--The search didn't turn up any heroin. Samantha and a guy she was traveling with are facing felony drug smuggling charges.
PICS: Most Destructive Tornado In Oklahoma History
Tuesday 05-21-2013 6:02am ET
Yesterday afternoon, at 2:56 P.M. Central, a tornado touched down in Moore, Oklahoma . . . which is a city just south of Oklahoma City. And it was NOT a normal tornado.
This tornado was TWO MILES wide, and its winds were up to 200 miles-per-hour. It destroyed every building in its path . . . including an elementary school with children inside.
As of the latest reports, 51 people are dead . . . including at least 20 children . . . and 145 people are in the hospital.
We don't have an official count, but at least dozens of buildings and homes were destroyed. The local NBC station called it, quote, "the biggest, most destructive tornado in history."
They probably meant in the history of the state . . . because other tornados have been more powerful and caused more deaths . . . but that's still extremely significant.
Below: a photo of volunteers searching for survivors.
This is reportedly a photo of the tornadoas it hit Moore.
A photo students being led to safety from Briarwood Elementary.
Another photo of the damage, from ABC News' Ginger Lee.
Below a woman is rescued from the debris at Plaza Towers School.
KFOR footage shows entire neighborhoods rendered unrecognizable.
Man Hires Prostitute On His Honeymoon
Wednesday 05-15-2013 1:26pm ET
I hate to look at a pair of newlyweds and say their marriage is definitely DOOMED . . . but dear GOD, this marriage is definitely doomed.
Last week, 21-year-old Mohammed Ahmed of Lincolnwood, Illinois and his wife were in Orlando on their honeymoon. And while they were there, Mohammed left his new wife in the hotel . . . to secretly go get a PROSTITUTE.
Mohammed responded to an ad by a hooker on Backpage.com. It turned out to be an undercover sting by the Polk County Sheriff's Department. Mohammed was one of 92 people busted in the sting.
His new wife found out he'd been arrested when he never came back to the hotel, and she called the cops to report him MISSING. They told her he wasn't . . . he was actually in one of their cells for soliciting a prostitute.
Victoria's Secret Angels Tell Us "What Is Sexy"?
Tuesday 05-14-2013 12:53pm ET
Victoria's Secret has released its annual What Is Sexylist . . . which is supposedly chosen by the Victoria's Secret models themselves. Here it is . . .
Sexiest Actress: Jessica Chastain
Sexiest Style: Nina Dobrev
Sexiest Legs: Blake Lively
Sexiest Bikini Body: Rihanna
Sexiest Hair: Amanda Seyfried
Sexiest Smile: Zoe Saldana
Sexiest Eyes: Zooey Deschanel
Sexiest Lips: Kerry Washington
Sexiest Sense of Humor: Jennifer Lawrence
Sexiest Mom: Giuliana Rancic
Sexiest Songstress: Beyoncé
Sexiest International Import: Emilia Clarke from "Game of Thrones"
Sexiest Summer Glow: Hayden Panettiere
Sexiest Sporty Style: Ashley Greene
Sexiest TV Cast: "Revenge"
Sexiest Cyber Stars: The Tone It Up Girls
Sexiest Tweeter: Elizabeth Banks
Sexiest Up & Coming Bombshell: Chloe Bridges from"The Carrie Diaries"
Sexiest Curves: Shakira
The Cicada Invasion
Tuesday 05-14-2013 12:46pm ET
The cicadas are coming. Soon.
Billions of the red-eyed bugs are expected to swarm the East Coast for six weeks after temperatures get warm enough -- but what does a brood of insects that can be as loud as a jet engine sound like? Have a listen below:
PICS: 7 Caucasian Celebs With Junk In The Trunk
Thursday 05-09-2013 6:01am ET
It's sort of weird how certain parts of a woman's anatomy can be trendy
, but alas, a nice booty seems to take center stage these days. Celebs like Britney Spears and Christina Hendricks are best known for their backsides and curvy figures. And hey, Kim K.'s famous bum is making her a fortune.
The "white girl with junk in the trunk" isn't a new phenomenon, but here are 7 girls with booty for days.
1. Kim Kardashian
Kim is Big Mama Queen Bee of the non-African and non-Latina descent babes with big rumps. She came around with that dump truck, and it's as if she invented the badonkadonk. She does have a nice a$$ though—sheesh.
2. Nicole Coco Austin

Though it may appear that Coco's assets are the results of a plastic surgeon and a very wild imagination, Ice T's better half claims that her booty is all hers, but does admit to getting breast implants.
3. Christina Hendricks

Good lawd this woman is stacked! With a body like hers, you'd think designers would be clamoring to dress the Mad Men star, but she revealed in a Scottish newspaper that designers "only lend out a size 0 or 2. So I'm still struggling for someone to give me a darn dress."
4. Scarlett Johansson

The 5'4″ star of The Avengers suuuure knows how to fill out some jeans, doesn't she?
5. Minka Kelly





Her milkshake once brought Derek Jeter to her yard– and we're not even mad. Minka's got cakes!
6. Britney Spears


Though her weight has fluctuated over the years, there's no denying Britney's fantastic fanny.
7. Rose McGowan

Remember when she flaunted her curvy bod in a backless "gown" at the MTV VMAs in 1998, with then fiance Marilyn Manson? How could you not?! Though she's slimmed down since then, she's still got a rocking booty.
Sexy UFC Champ Ronda Rousey Poses Semi-Nude
Wednesday 05-08-2013 2:32pm ET
Back in February, UFC Women's Champion and With Leather's First Lady of Fighting, Ronda Rousey, discussed her newfound status as a sex symbol on Real Sports with Bryant Gumbel. Of this new and growing fascination and adoration that men and women alike have established for her, Rousey said:
"I don't really see myself as a sex symbol because ever since people started calling me a sex symbol, I haven't had less sex in my life. It's not really working out great for me. People bring that up all the time. I'm like, Look, you're right. I probably get more attention fighting because of how I look, but if I didn't know how to fight and I just looked the way I did, no one would know who I am."
I think she meant that she's had less sex, and that's a shame, because [insert stupid, generic macho BS line here] but the fact remains that she is a sex symbol, because she is very attractive and charming, and she did grace the cover of the ESPN Body Issue sans clothing.
And sure, it's adorable that she referred to her completely naked body as her "cash and prizes" while refusing to ever pose for Playboy, but they're still somewhat on display in her newest magazine appearance – a tastefully naked spread in Maxim's Hot 100.
PICS: Creepy Identical Twins Do Everything Together
Tuesday 05-07-2013 2:02pm ET
The first time Maja Daniels saw Monette and Mady together, walking briskly down the streets of Paris, she wasn't sure they were real. Like Alice's White Rabbit, they were there and gone in a flash.
When she finally approached the identical twins in 2010, after years of watching them from afar, they thought it was strange that she would want to document them.
Admittedly, though, it wasn't the first time they'd been approached by curious passersby. And it's easy to see why: Not only are the sisters identical, but whenever they go out in public, they dress exactly alike.
It's not uncommon, perhaps, to see that with babies and young children. But turn the clocks forward a few decades, and the sight is bound to turn heads.
"I think they do it as a provocation to other people," Daniels said. "To them, we're just singular people. They've elevated beyond the single person."
That's clear not just on the street, but in every facet of their lives: Monette and Mady share an apartment, work together as models and dancers, and finish each other's sentences. They aren't married and they don't have kids. They simply have each other.
Daniels says when they were younger, the twins called themselves the Diamond Sisters, and they performed a cabaret in matching outfits.
"I think they just decided they would do it from then on. They've brought it into their everyday life, "Daniels said.
When Daniels first came across the twins, she had been working on a photography project about Alzheimer's disease. In the process, she says, she became aware of the stereotypes that are associated with aging. But Monette and Mady, she noticed, seemed to break every rule.
"They're kind of childlike in their view of life and how they see themselves," Daniels said. "They don't celebrate their birthdays, they don't give out their age. They're very much in the moment."
As Daniels set about photographing the sisters, she decided to combine documentary photos with staged ones—a natural choice, considering the extent to which Monette and Mady's lives tread the line between reality and illusion.
Daniels continues to photograph the women whenever she's in Paris. Over the years, she's formed a friendship with the sisters and has learned a lot about them. She can tell the two apart (the trick, apparently, is their voices, and the differences in their demeanors).
One thing she knows for sure: While Monette and Mady's existence may have performance elements, this is not an act. Monette and Mady are living their lives the way they see fit, each embracing the other as a part of her identity.
"When they speak, they say 'I.' That reflects the feeling that there aren't two of them," Daniels said. "They are one."
PICS: Hot Blonde Teacher Busted For Sex With Student At Prom Party
Monday 05-06-2013 6:06am ET
Houston -- A 25-year-old high school teacher has been jailed for allegedly having a sexual relationship with her 16-year-old student, which was discovered after she turned up at a prom after party drunk and scantily-clad.
Nikki Scherwitz, who taught 10th Grade English at Brazosport High School, Houston, was charged with sexual assault of a child and improper relationship with a student.
The boy is believed to have been in her class. She had only worked at the school for nine months.
Freeport police said the sexual relationship had been going on for weeks.
Nikki Scherwitz, who taught 10th Grade English at Brazosport High School, Houston, was charged with sexual assault of a child and improper relationship with a student.
She and her husband had separated before the alleged relationship took place. They have a son who is said to be staying with his father.
According to KHOU.com, authorities were tipped off after Scherwitz turned up to an after-prom party on April 20 at a student's house.
One of the students who was at the party told the TV station: 'She was wearing no shoes when she showed up…like a cut up, cut off shirt and everything.' She is also believed to have been drinking.
Another student told her it wasn't right for her to be there and asked her to leave. She and the 16-year-old student then allegedly left together.
Two days later, the 25-year-old resigned after school officials began their investigation following the allegations of misconduct.
The case was then handed over to the Freeport Police Department who moved forward with filing charges.
'The relationship started with text messaging, which led to explicit text messaging, which led to the relationship,' said Raymond Garivey with the Freeport Police Department.
She is currently out on a $50,000 bond.
Sexy Starlets That Say They Were Geeks In High School
Friday 05-03-2013 1:26pm ET
When photographic evidence of a gorgeous teenage Chelsea Handler surfaced recently, we were stunned by how flawless she looked -- especially since the talk-show host has been candid about having been bullied in high school. But even some of the best-looking celebrities claim to have been unpopular, awkward and downright dorky in their younger years ... and many continue to make self-deprecating remarks about their current selves. Here are some comments we find hard to believe.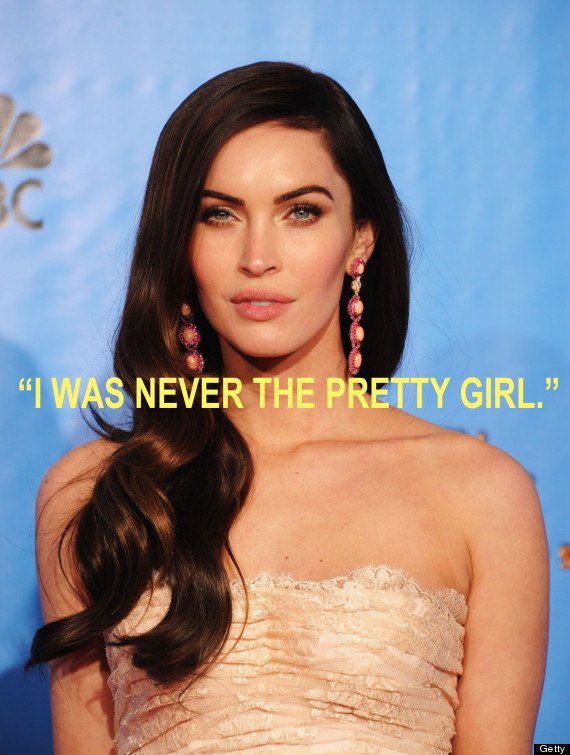 Megan Fox, to Miami magazine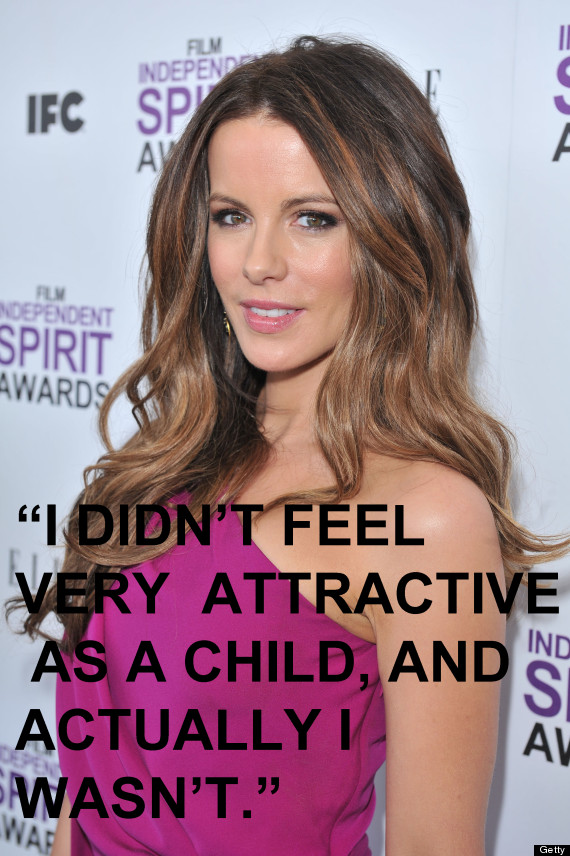 Kate Beckinsale, to Allure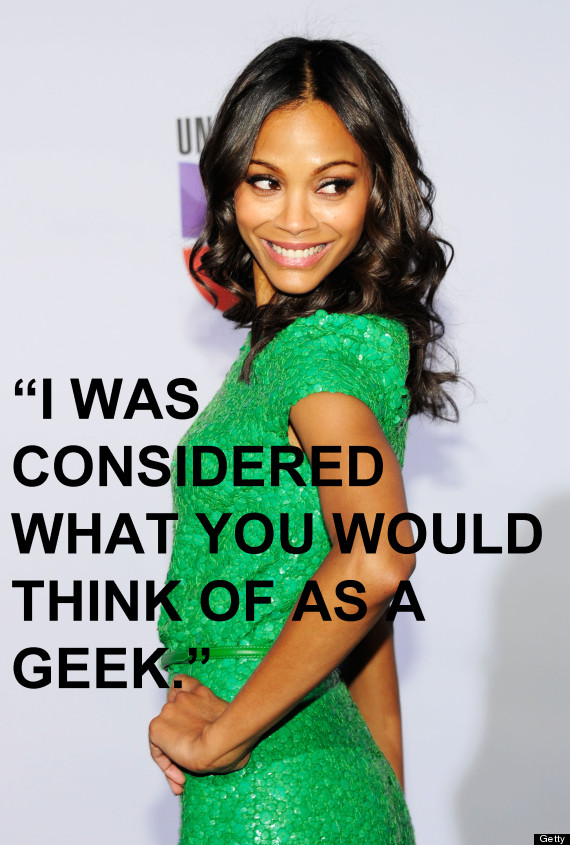 Zoe Saldana, to People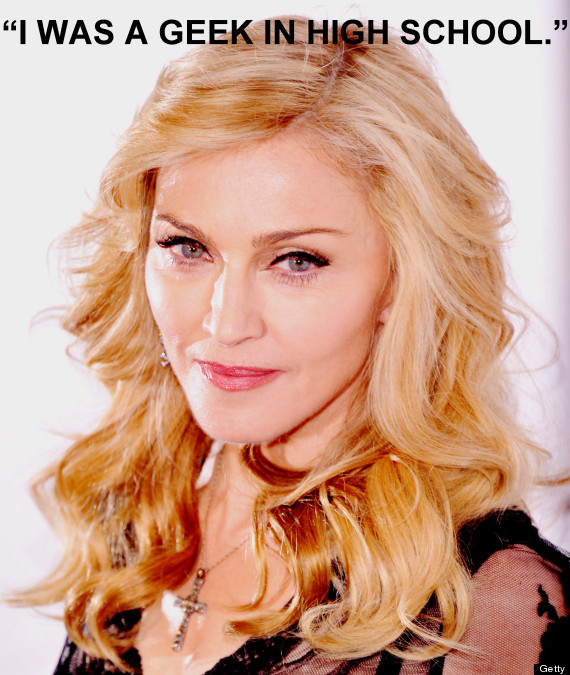 Madonna, to Rolling Stone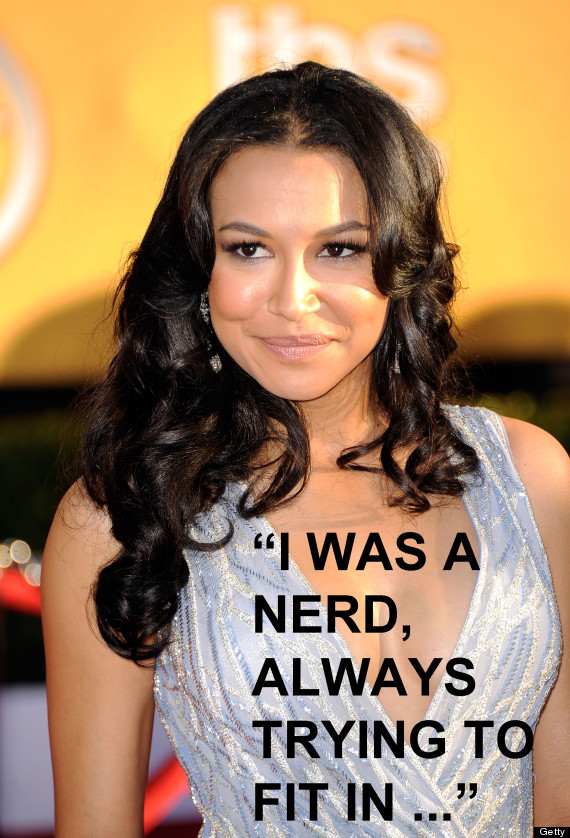 Naya Rivera, to People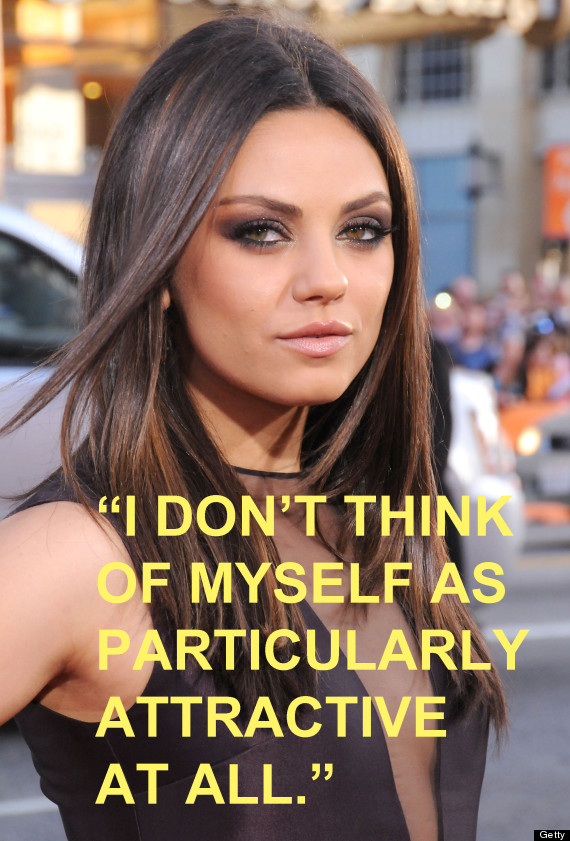 Mila Kunis, to The Sun